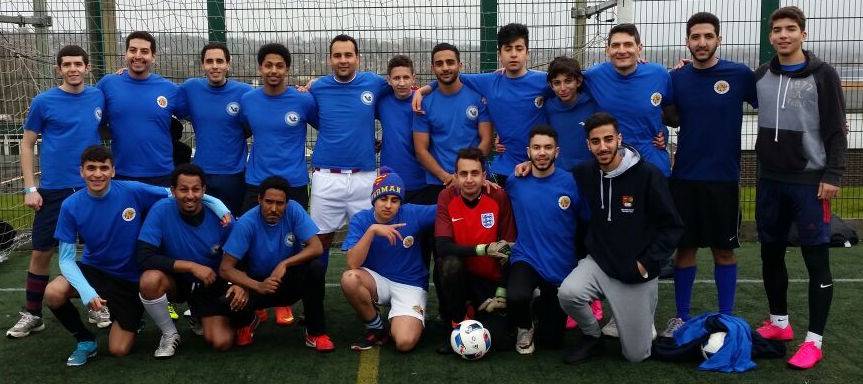 Birmingham at CONAFA 2016
Once again, in the third annual CONAFA football tournament, a team from Birmingham was submitted.
As the results of the group draw came through, we knew we were in for a tough weekend; in Group A we were joined by Rotherham, Eritrean Orthodox Nottingham, Brighton, Stevenage and Croydon.
Although our performance on the pitch was by no means of Premiere League quality, it was an exceptional team spirit that propelled us to keep fighting and playing even though we knew by the end of the first day that our hope of getting through to the next round were thwarted.
In recognition of the team's attitude, we were awarded with The Fair Play Trophy. 
Other (unofficial) awards include Most Accumulated Injuries, Best DIY Kit and Best Fan Sketch.
If anything will encourage us to work harder it will be this weekend, despite our sub-optimal performance. We'll be back to reverse those scores!